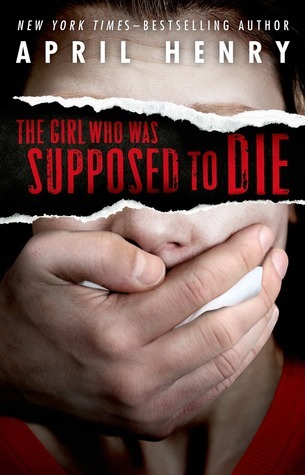 Author: April Henry
Publication: 2013, Henry Holt
Pages: 240
Overall Rating:
Rating for Action:
Quantity of Action:
Age Category: 13+
Brief Summary: Cady wakes up in a cabin with no clue who she is or how she got there.  Two of her finger nails have been ripped out and she's being held captive by a group of men who want her dead.  To stay alive she'll have to figure out what happened, all while keeping one step ahead of the men who want to kill her and working to unravel a mystery involving bio weapons and corporate intrigue.  And her only ally in this is 17 year old Ty, a boy who's barely one step above being homeless himself.
Age of Main Character: 16
What I Liked the Most: A tense read.  Henry does a masterful job of getting inside Cady's head and helping us to feel her fear and confusion as she struggles to understand what is happening, to escape her captors, and to find someone, anyone, who will believe her.  And Ty makes for an intriguing partner in crime – a formerly homeless boy who just happens to be studying to be an EMT and has a modest yet  plausible amount of medical and scientific knowledge.  Though, that said, he did jump into risking his life for Cady just a tad too easily.
What I Liked the Least: Once they figure out who Cady is, the mystery began to unravel far too quickly and easily for my taste.  It's a tense, suspenseful read up to that point, and I couldn't help wishing Henry had played it out a little longer, tossed a few more obstacles in their path.  The climax is definitely over too quickly and with too little struggle.  I expected a violent confrontation – ideally with the cops hot on their heels – and that didn't happen.
How Good was the Action? There's not a lot of action here.  Really just the one scene where Cady escapes from her captors in the cabin.  It's well done, and fairly violent to boot, but over too fast to really stick.  Bottom line, read this one for the mystery and the sense of fear and tension, not for the action.
How Engaging was the Story? I'd say the first 2/3 of the book were extremely engaging – Cady on the run, penniless and afraid, with dangerous men chasing her and no one she can turn to for help.  Don't get me wrong.  There were still plenty of good scenes once she and Ty began to unravel the mystery that led her to the cabin – plenty of reasons to keep tearing through the book in order to find out how it all ends.  But good as the last third may have been, it couldn't maintain the tension that Henry established at the start of the book.
Overall Assessment: A tense book with an engaging mystery and a palpable sense of fear.  The first few scenes will lock you in.  The only downside is that the mystery seems to come together a little too easily at the end and the climax leaves something to be desired.
Profanity: Minimal.
Sex: A single kiss, though Cady does get undressed and take a shower.
Violence: Some.  There is a brief but graphic fight scene early in the book as well as a description of her bloody hands where the nails were torn out.  But we never see the actual torture.